Debit Cards
Easy to use
Use your personal or small business chip card to make transactions at the same places you do today. For merchants who have chip-enabled terminals, insert your card and approve your purchase. Otherwise – swipe your card as you normally would.

For use at ATMs, simply insert your card and follow the on-screen instructions. Remember to take your card when prompted
Added layer of security
The new chip on your card provides additional security when used at terminals and ATMs that are chip-enabled—the data stored on the chip is more difficult to counterfeit or copy. No matter how you use your card, your purchases are also covered by zero liability protection: Bank of America credits your account back for fraudulent transactions.
Accepted everywhere
More terminals and ATMs are becoming chip-enabled throughout the U.S. You'll also enjoy greater acceptance when traveling: Chip technology is common in over 130 countries around the world, including Canada, Mexico and the United Kingdom.
No extra cost
Enjoy your new card with chip technology at no additional cost
Control when or how your card is used
Setting a travel notice lets us know you may be using your card in places that might otherwise make a purchase stand out as possibly fraudulent. Additionally if you misplaced your card , you can lock your debit card to temporarily prevent purchases and withdrawals.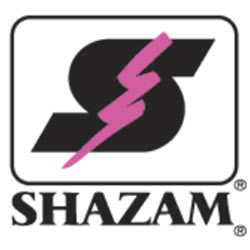 SHAZAM BOLT$
With the SHAZAM BOLT$ app, cardholders can access balance information on their smartphones, tablets and home computers. SHAZAM BOLT$ users are able to make person-to-person (P2P) money transfers, pause their card with the transaction control feature and use GPS technology to locate nearby ATMs.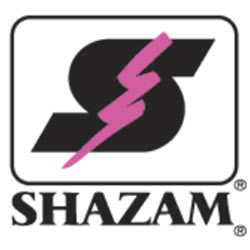 ---
Zelle
FOR A FAST AND EASY WAY TO SEND MONEY TO FAMILY,
FRIENDS OR ANYONE YOU KNOW.
USE OUR ZELLE PERSONAL PAYMENT SERVICE, IT'S AN EASY
WAY TO SEND AND RECEIVE
MONEY INSTANTLY.
To send money, open the app and select "Transfer & Pay" then select
"Send Money with Zelle".
If it's a new person, you can add them by entering their information.
For more information click the following link: Click here
---
Mobile Banking
WITH OUR MOBILE BANKING APP, YOU HAVE SIMPLE YET POWERFUL TOOLS FOR
STAYING CONNECTED TO YOUR ACCOUNTS, NO MATTER WHERE YOU ARE.
Simply login to get an at-a-glance view of your balances. From here you can glance over your balances, review transactions, transfer money, send payments, pay a bill, make a deposit, get directions to the nearest ATM and more.